Installation
You are here :
Home
>> Installation
We offer three primary options for the installation of your equipment: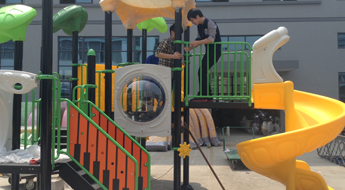 OPTION 1: Factory Certified Installation Crew:
a. Wingroc's installation crews are nationally certified and are Play Mart factory certified.

b. Hiring a factory certified crew ensures that your equipment will be installed correctly, which makes certain that your warranty

will be valid. It also greatly lowers the risk of safety hazards.

c. Obtain a quote from a highly qualified and professional installation crew through our sales representative in your country.
OPTION 2: Installation by a Local Contractor:
(Must have extensive construction experience, play equipment installation experience and be CPSI certified).
a. If you choose to hire your own crew, Wingroc will supply installation instructions and design details as well as play set dimensions to locate the starting point on your site.

b. Wingroc also offers phone or email technical support for every project.
OPTION 3: Community Built Project with Wingroc Supervisor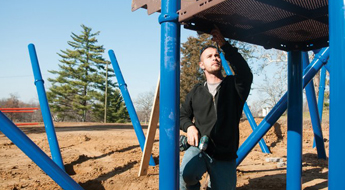 a. Whether you need a supervisor for a day or a group of supervisors for a week, our Wingroc sales representatives can provide a customized supervision of your playground installation – you provide the volunteer labor!

b. This is a great cost-saving option and allows the community to be involved in the construction of their playground.

c. Our products are 100% prefabricated, lessening the excessive volunteer man hours required.

d. Your community build project will be enjoyable with Wingroc's knowledgeable supervisors guiding along the way. Feel free to request some of our community build projects as references

.
Our expertise provides the perfect fit for your projects.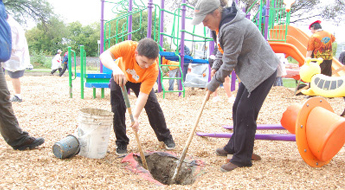 Here are the Top 5 reasons why proper assembly and installation of recreational equipment are critical steps in any project:
※ They are crucial for Maintaining your equipments or systems maximum structural integrity, stability and overall safety;
※ They can significantly extend the life of your recreational or outdoor gym area;
※ They will increase and maximize safety and protect users;
※ They can reduce your project's maintenance needs and associated costs;
※ They can promote the appearance & operation of your system.
At Wingroc, we are fully equipped to provide you with turnkey job site services. With our own certified installation crews and a track record of successful installations that spans 11 years, we will ensure the optimal installation of your play system and surfacing materials.
For more information, please click here to Download
Playground
Outdoor Fitness Equipment
GF-18003 Installation Manuel
GF-18004 Installation Manuel